Athletic outings
Are you looking for the perfect athletic pastime for you, your family friends or colleagues? At Landgoed Bleijenbeek, we have a wide range of athletic outings for you to enjoy. At Landgoed Bleijenbeek athleticism, coming together and fun are at the core within the various types of athletic outings we have on offer.
Golf outings are very popular at Landgoed Bleijenbeek and are booked very often. The golf outings that we offer at Landgoed Bleijenbeek are interesting for both golfers and non-golfers. So you don't have any experience with golfing? Don't worry!
Additionally, our athletic outings are a fantastic activity when you're looking for ideas for your staff outing. In short: Everything is possible and golf can be fun for everyone!
Below you can find a number of athletic activities, to inspire you for your day out. If you have questions about one of our options listed below, or when you have something else in mind, you can always contact us via 0485-530084 to discuss the options!
Clinic
A golf clinic is a fun, educational way to learn about golf, for both individuals and companies. With a golf clinic, you will start with an instruction and practice session given by one of our golf professionals. After that you can try your hand on the course. The clinics are given at one of the most beautiful courses of the Netherlands with many practice opportunities, located in the beautiful nature of the Maasduinen National Park.
As part of our golf clinics we often organise tournaments with participants from the clinics. These tournaments take place on the Pitch and Putt course, the 9 holes Par 3-4, or the 18 holes Championship Course. Of course, you can have guidance from a golf professional for this as well, if you would like.
Golf clinics are customised and set up as you want. Of course, your golf clinic can also be combined with a visit to the restaurant.
Golfday
Would you like to spend a day on our golf course with your group? Organising a golf day is fun for both golfers and non-golfers alike. Think of a fun day on the big or small course, with an award ceremony at the end and dinner in the restaurant. Or how about a shotgun tournament with course-side catering, or a major round of golf, guided by our professionals.
The content of a golf day at Landgoed Bleijenbeek is designed in collaboration with our professionals and you. So we can provide you with a custom day programme, that you can follow with your relations, friends or family. With a golf day like this you can stay active all day: a perfect day out!
Golf days are customised. You can contact Maud van Oijen, via m.vanoijen@bleijenbeek.nl to organise a golf day. You can also call us at 0485-530084.
Miscellaneous
Of course, at Bleijenbeek Estate there are a large number of options to make your day fun and sporty. Do you have a question about any of the aforementioned activities, or do you have a proposal for an activity for you and your group? Do not hesitate to contact Bleijenbeek Estate Golf Course staff. That way we can design a programme exactly as you want, together with you!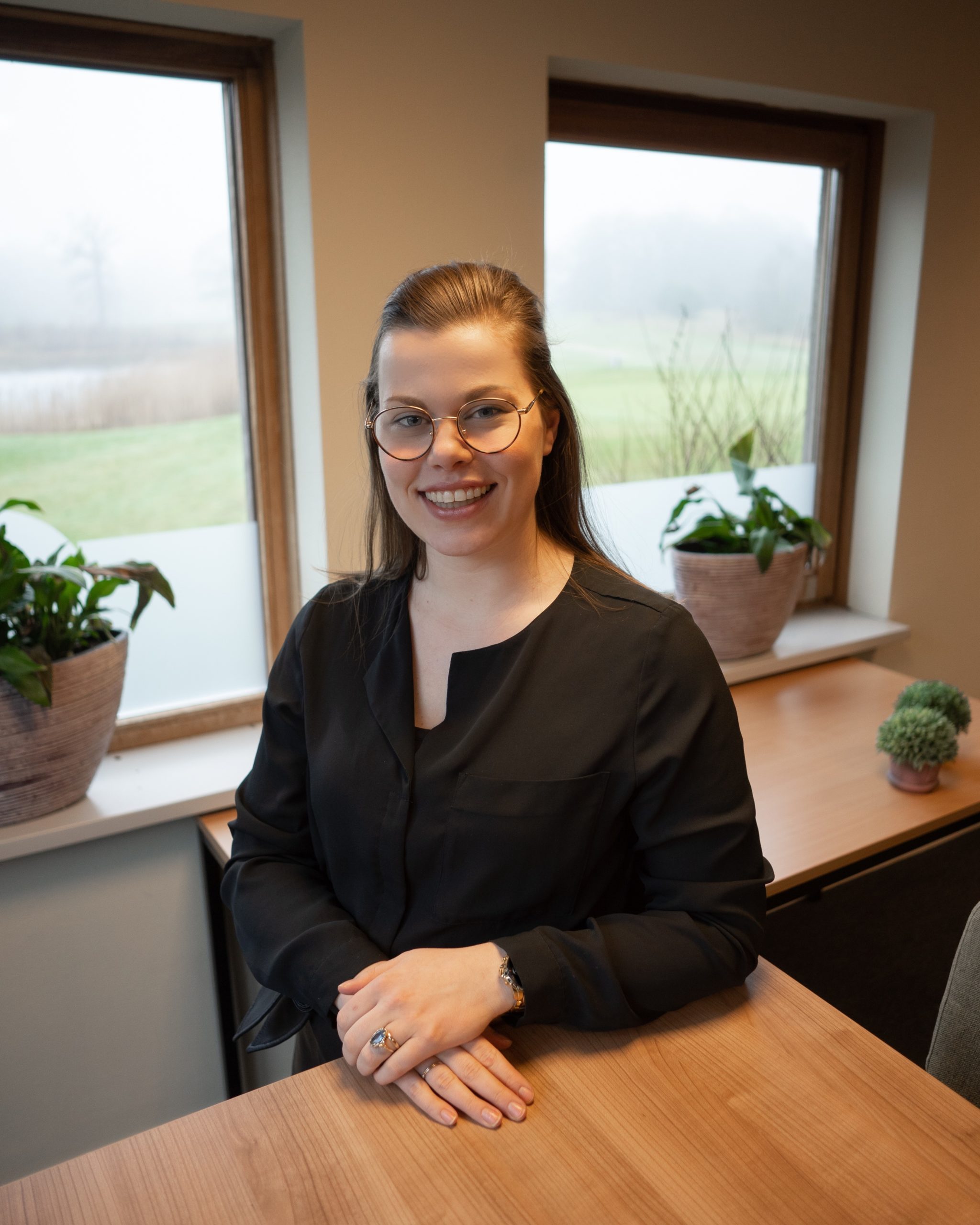 I'm happy to help! Contact me via:
0485-530084 or mail to m.vanoijen@bleijenbeek.nl
Hope to see you soon, kind regards Maud