Connecting & Surprising
Are you looking for a unique and memorable wedding location? Landgoed Bleijenbeek offers you a beautiful and, above all, unique wedding location in Bleijenbeek castle ruins, located on the Estate. You feel as though you're in a green, natural and historical area while you enjoy the ambiance. The Bleijenbeek castle ruins are a wedding location with history and will ensure an unforgettable special day.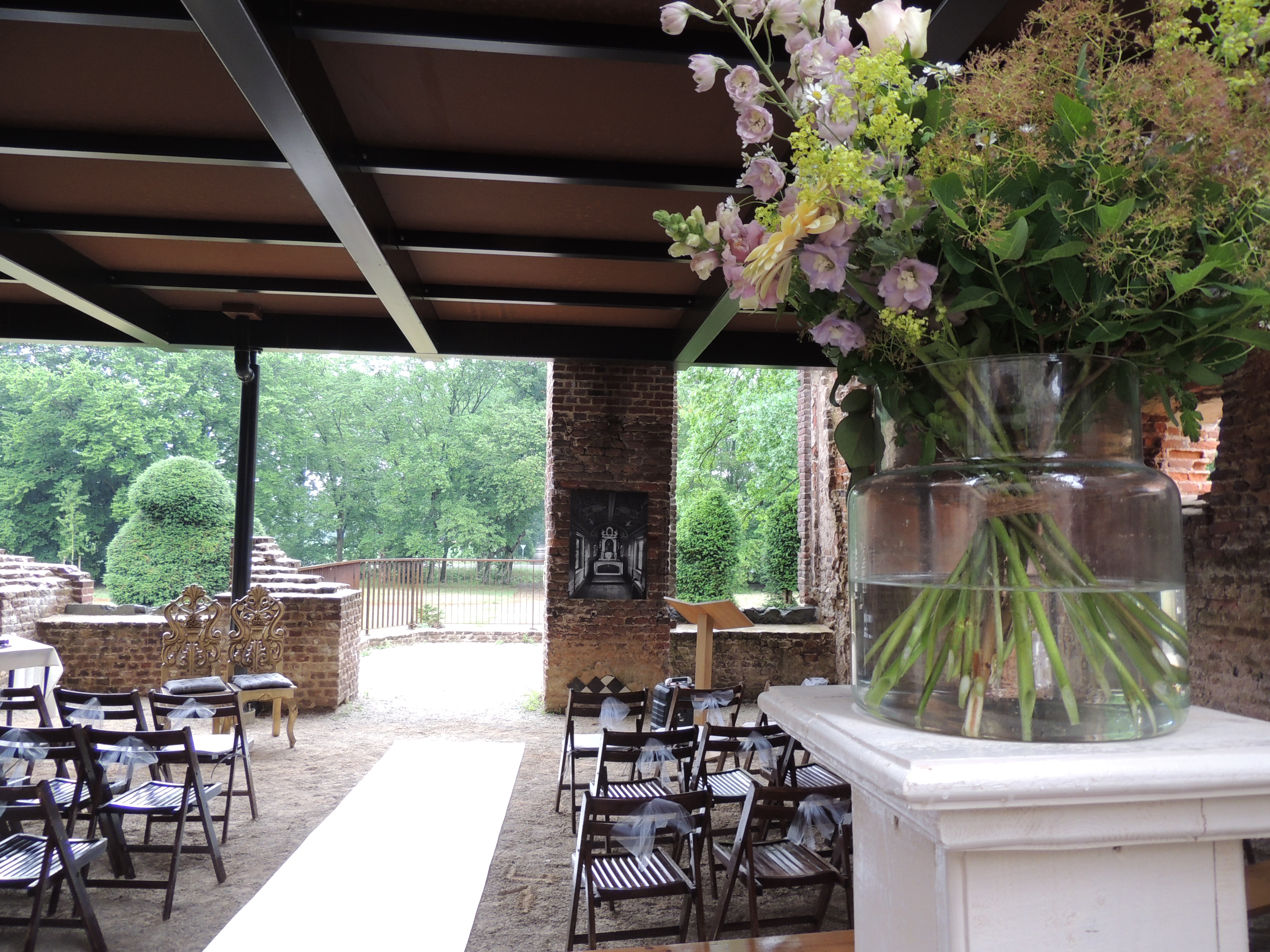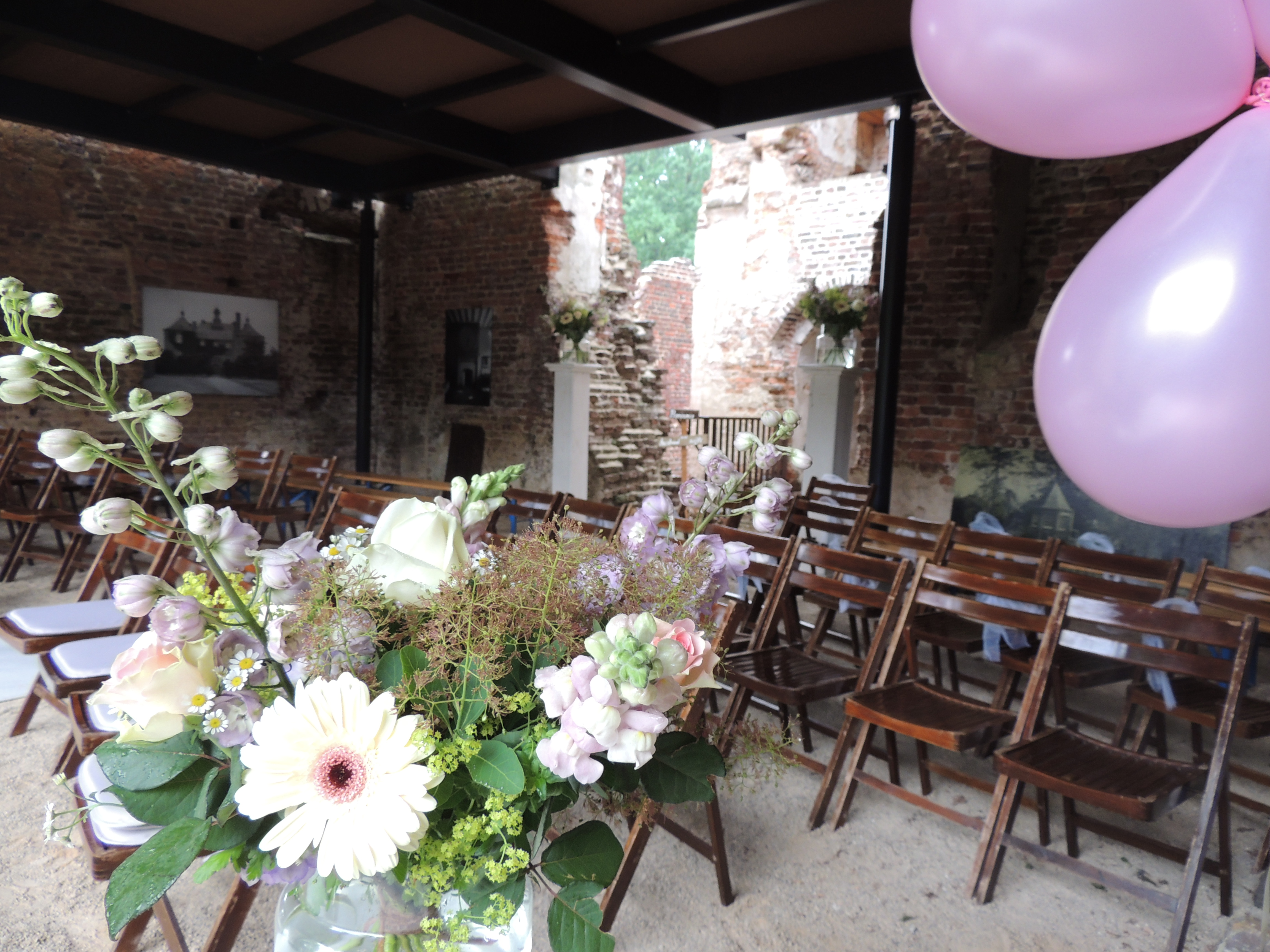 We offer you a variety of options for having your wedding or wedding reception. Of course you can opt for a wedding in the Bleijenbeek castle ruins, but if you would like to get married on the Pavilion, or even outside on the estate, this is also possible. As a part of your reception you can enjoy a beautiful and delicious wedding dinner  or buffet and end your day with a festive finish in the Pavilion.
Together with our team, we will ensure that you have the best day of your life and that all your needs are met. You will have everything you need for the best day of your life!
Landgoed Bleijenbeek, located in Afferden Limburg, and Bleijenbeek castle ruins are an official wedding location in the Bergen municipality. Together with you, we will organise a ceremony and/or reception where you can have everything you could want. You don't have to worry about a thing; we will organise a beautiful ceremony for you!
Of course, you can come to Landgoed Bleijenbeek for a photo shoot with your guests and partner.